Professional Estimating and Project Management Software












Features to ensure maximum accuracy with minimum effort...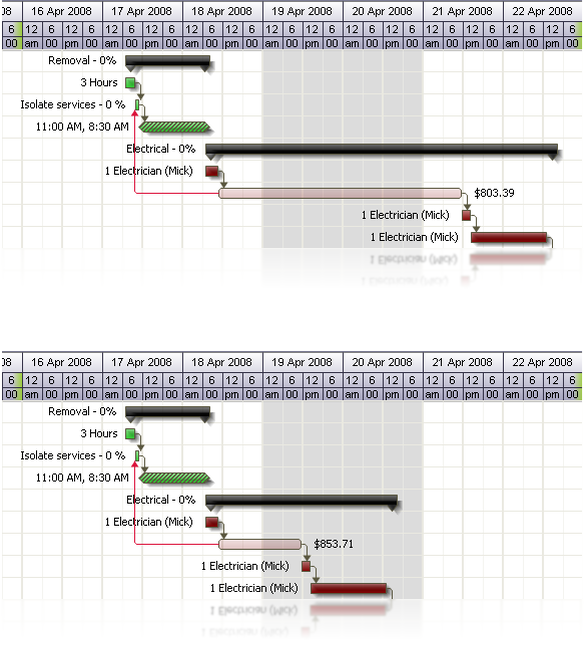 Know where you're heading before you start...
Here at Ezy estimator we believe a successful estimate relies on a successful project plan. For an estimate to be profitable a project must have a well planned schedule. With the Ezy Scheduler you can realize the scope of the project as you estimate. Link one task to the next and Ezy Estimator will schedule the new task to start immediately after the last.
By scheduling the project as you go, Ezy Estimator can help you determine if you need to add more resources to meet a predetermined deadline. Not going to achieve that finish date? You can just add more labor, increase the working hours, or set Task Time settings to work weekends. All costs including overtime are worked out for you and the schedule is automatically updated. All this before you submit your bid.
Just change the Days Per Week setting in the Task's Time drop-down control to schedule the work to be done over the weekend. Notice the cost of the Task has increased due to the overtime settings (calculating overtime is optional). As you can see the information the Task Bars display is completely customisable.
Here the highlighted Task has not been set to work weekends.