Professional Estimating and Project Management Software












Features to ensure maximum accuracy with minimum effort...
'Real World' Estimating...
In the real world a Task may be performed by more than one person and now you can estimate this way too!
With Ezy Estimator you are not tied to a single rate when estimating the Labor cost of your Tasks. Unlike other estimating software you do not assign Labor rates to Materials, you assign Labor Resources (Skills) and Materials to Tasks you create. This means you do not have to keep updating each and every material. With a Task selected you can add a single Skill or as many Skills as you like. Whether you let the Materials you add to a Task calculate the Task's duration, or you input the duration manually, Ezy Estimator calculates the Labor cost of the Task using the rates of the Labor resources you assign.
Need two different skills for a Task? Simply add both skills to the Task's Task Personnel.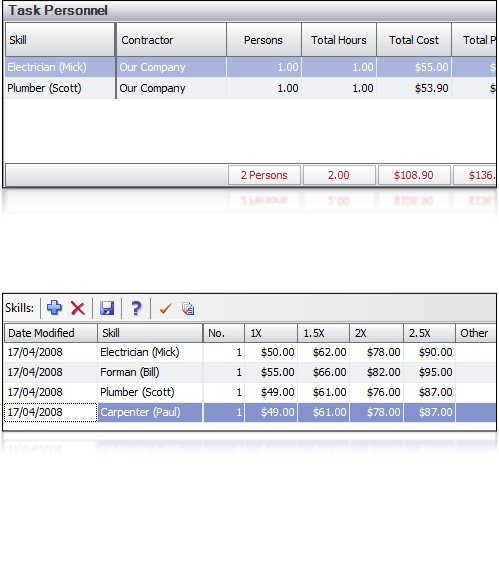 Need even more accuracy? Ezy Estimator even gives you the option of calculating overtime costs for Tasks. You can specify the overtime criteria for Tasks and overtime rates for a Skill.